Who are We?
Gasstocks Limited is one of the foremost indigenous company operating in Nigeria's oil and gas Industry with an authorized share capital of N25, 000,000. It commenced business in the year 2008 and was established to provide quality services to Nigeria's Oil and Gas industry. Gasstocks is managed by a team of highly trained Nigerian and foreign professionals, with decades of corporate experience in the global financial and energy sectors.
What We Want to Become
To be the leading service provider of first choice in our market segment
We remain focused in functional execution with trained workforce backed by highly professional management team, we constantly rise to our industry challenges by providing the latest high-quality products and services available in the technology market coupled with timely execution of our projects at competitive prices. We have developed an integrated network of linkages across the global supply chain that makes us the preferred choice.
Our Purpose
To provide optimized professional and efficient services that will maximize returns on client's operations, while remaining economically sustainable and socially responsible.
We are consistent in our commitment to our stakeholders, be the client, the community in which we operate or our employees. At executive level, we never cease to be challenged by the opportunities and responsibilities attendant upon our commitment to faithful service. We remain abreast of current trends, local and global, recognizing and reflecting the ever-increasing significance of information technology as a component value in our products and services.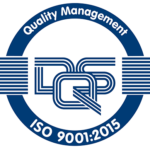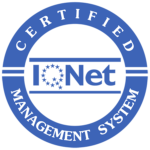 ISO 9001:2015 Certified.
Certificate Number 40400090 QM15
Scope:
Provision of Marine, Engineering, Warehousing
services to oil & gas Industry in Nigeria.
View Certificate